Stormwater Brainstorm!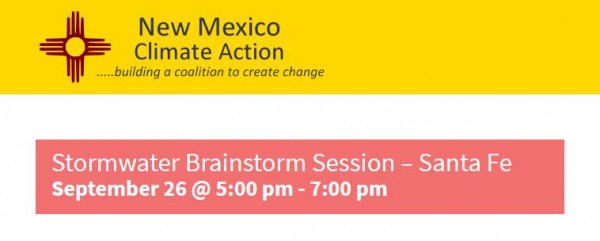 Tonight from 5-7 p.m. at the Santa Fe Convention Center (Upstairs in the Nambe/Ohkay Owinghe rooms)

Come have your voice heard during a joint session of the EPA and the City of Santa Fe. The discussion will focus on how to manage the valuable yet destructive resource of stormwater within the city. Tell your neighbors and friends!