The 31 flavors of landscape design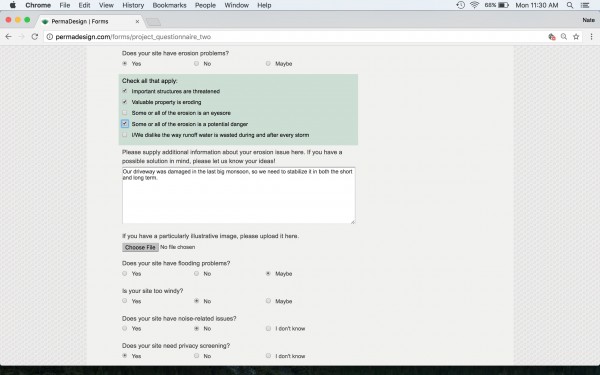 Our client questionnaire has always been invaluable over the years. Here's my latest column on the subject.
Full-blown permaculture design requires long and protracted observation. Unfortunately, few people want to pay some eco-freak to wander around their property at all hours of the day and night, through every season of the year. I've been designing and installing landscapes professionally for 24 years, and no one has ever had that much patience — or cash.