Roof-Reliant Landscaping™ Step 13F: Cost Estimating PHASE 3: Estimating Your Hardscape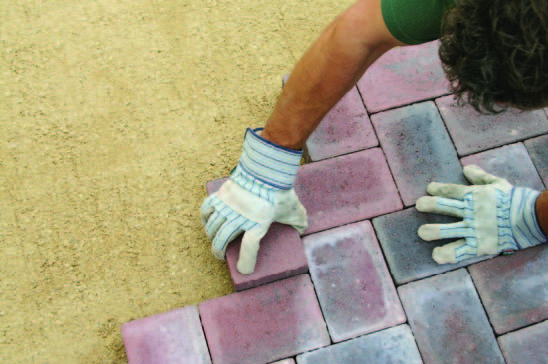 Hardscape
For the purposes of this manual, hardscape refers to any surface on which people walk. Typically, hardscapes also provide space for other activities such as dining and relaxing. Hardscapes enable people to enjoy being in the midst of the landscape.
Concrete and gravel provide cost-effective hardscape surfaces. Wooden decks, brick, pavers and widely spaced flagstones set in sand can fit within many mid-range budgets. Flagstone (especially that which is set in concrete with tight joints and broad, finely chiseled stones) is one of the most expensive hardscape surfaces commonly available in New Mexico.