Roof-Reliant Landscaping™ Step 12D: Planning and Designing PHASE 4: Generate Various Options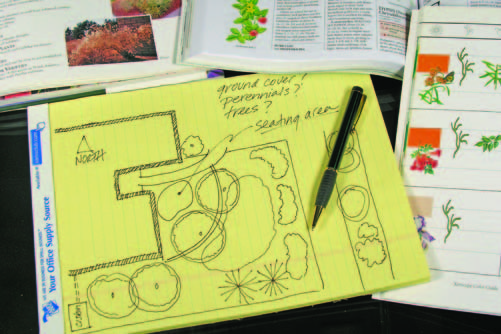 Now it is time to determine options for the landscape features you will have on your property and where they will be placed in relationship to each other. Based on your conceptual design, start to determine the places where the various features of your landscape might best be located.

In order to provide you with some basic knowledge about important landscape features that are of particular interest to the roof-reliant landscaper, we have developed a list of common roof-reliant landscape features. It is not necessary to include all of these features in your landscape design.
The common roof-reliant landscape features are:
• Cistern system
• Erosion and drainage control
• Plant material
• Hardscape
• Fences and walls
• Recreation areas
• Lighting