Paint Your Cistern!
Some people are so proud of their cisterns that they like to show them off, but most people prefer to screen their rainwater tanks from view. You can hide them with trees and shrubs. You can erect a fence and then train vines up the fence. If you are Plants of the Southwest (one of my favorite plant nurseries in the world), you get a local artist to paint a lovely vignette of wild ruminants in a Hopi-painting style that celebrates the act of water harvesting.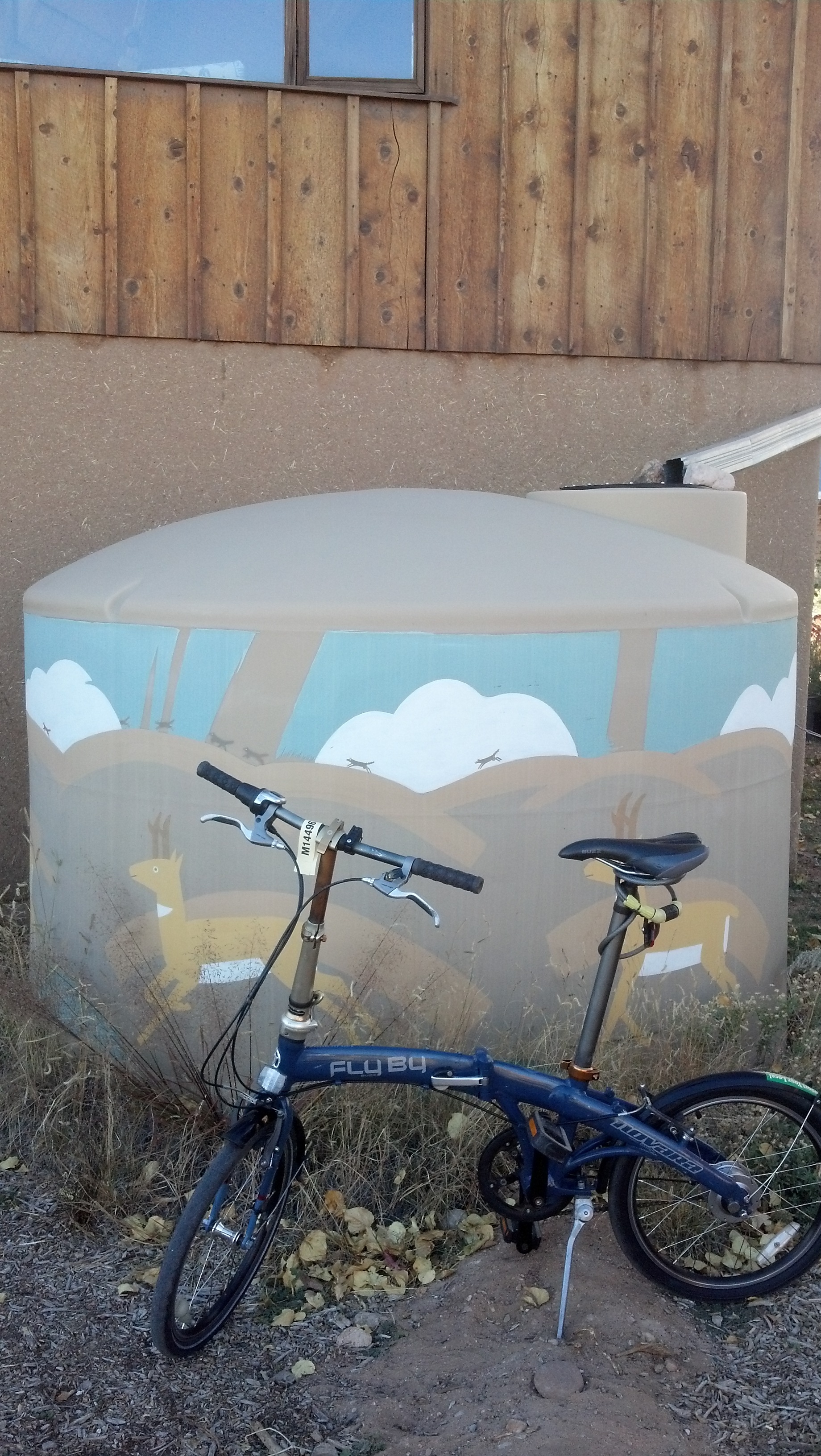 I had the good fortune to have an extra half hour yesterday to bike down to the store instead of driving. All I had to carry back with me was about $300 worth of native seed for a reclamation project. Thanks to Gail Haggard and the native-plants people at PSW, I was able to select a wide variety of grasses, forbs, wildflowers, cacti, and shrubs that are particular not only to the southwest but also to the particular mesa where our project is. This happens to be very important to our client because he does not want anything invasive to take over, and he wants his landscape to ultimately look like humans have had very little to do with it. Here's a picture of my backpack full of these seed and another shot of the shelves at Plants of the Southwest:
Galleta grass
Blue grama grass
Indian rice grass
Datura
Silver sage
Three-leaf sumac
Four-wing saltbush
Dwarf chamisa
Narrowleaf yucca
Tree cholla
10 pounds of "binder" to keep the seeds from blowing away.
Now all we will need is a little snow out there to hold everything in place.