A Majesty of Gold and Blue
We couldn't find any purple aster to go with our chamisa yesterday, but on the way to a client's home in the Cerrillos/Madrid area we found some huge, bold swaths of orange from native cottonwoods along the Galisteo River and its tributaries. These go well with that prolific golden chamisa (rabbitbush, rabbit brush), too, and of course we can usually get our blue-hue fix from our mostly clear blue skies and awesome purple-mountain majesties.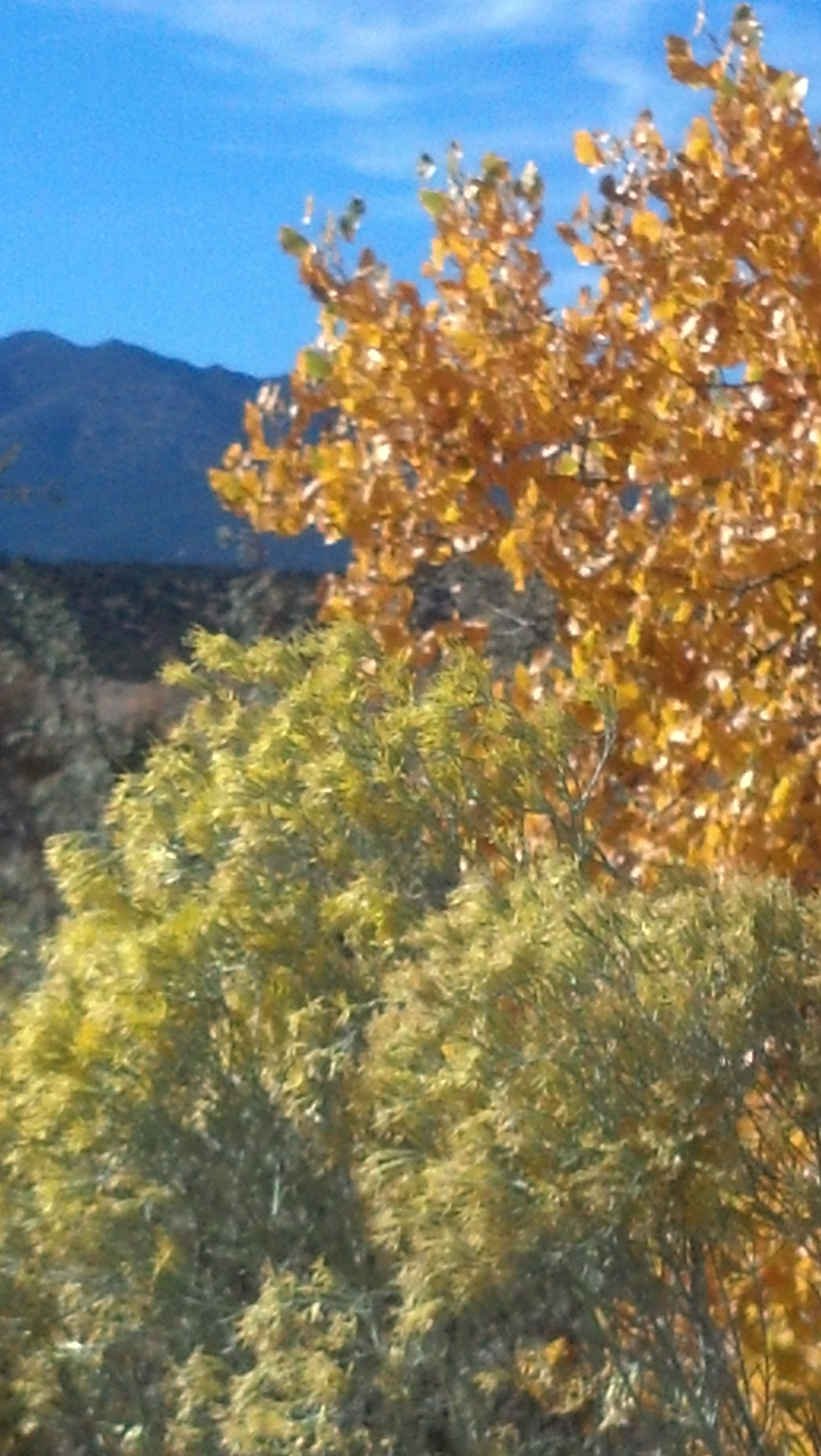 Below is a shot of the east bank of the Galisteo. Unfortunately, it's bone dry. That dark-grey hue under the trees isn't water. It's the shadows of the nearby trees. Without water, permafrost, and healthy soils found in places like New England, we don't get as many bright reds that thrive out there in the fall, but it's hard to complain about the amazing colors, textures, and rhythms of this beautiful land. Here two of the few asters remaining in the Galisteo basin yesterday, and with last night's drop in temps, we'll have to wait for next year to get a good shot.